Proven excellence for AMIs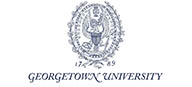 Georgetown University CTIS has partnered with Georgetown University in building Institutional Review Board (IRB) management software and clinical research projects in the areas of translational and nanotechnology for National Institutes of Health (NIH).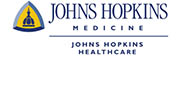 Johns Hopkins Center for Clinical Global Health Education (CCGHE) CTIS developed a web-based portal to integrate and interface communication and collaboration between international clinical trial sites for CCGHE. CTIS also developed a scalable portal framework that promotes collaboration and document management and allows for data repository, including vital signs and metrics, for The Pneumococcal Vaccines Accelerated Development and Introduction Plan (PneumoADIP) project that was awarded by Global Alliance for Vaccines and Immunization (GAVI).
University of Colorado Cancer Center (UCCC) CTIS developed an Electronic Data Capture (EDC) system for University of Colorado Cancer Center (UCCC). This system is a case report form built to provide cancer clinical trial support at the site level.