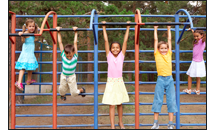 Community-based participatory research (CBPR) provides a structure and mechanism for collaborative research using well-established and/or emerging methods with a community focus. By engaging the community, CBPR allows for local voice, participation, and action during the study. This kind of community mobilization allows the strengths of both the community and the research bodies to thrive because it combines knowledge and action to improve the health of the community.

Who is Involved?
Public and community providers: Those who affect and who are affected.
Academic bodies: Those who can provide and share resources and facilitate ideas and expertise for research design, implementation, and dissemination of the findings.
By mobilizing affected patients in these communities to advocate for what they need, thus embedding them into the community whole and encouraging additional investment and involvement in policies and practices that concern them and their families.
By using technology to provide informational messages (via SMS), alerts, and health management apps (for smartphones).